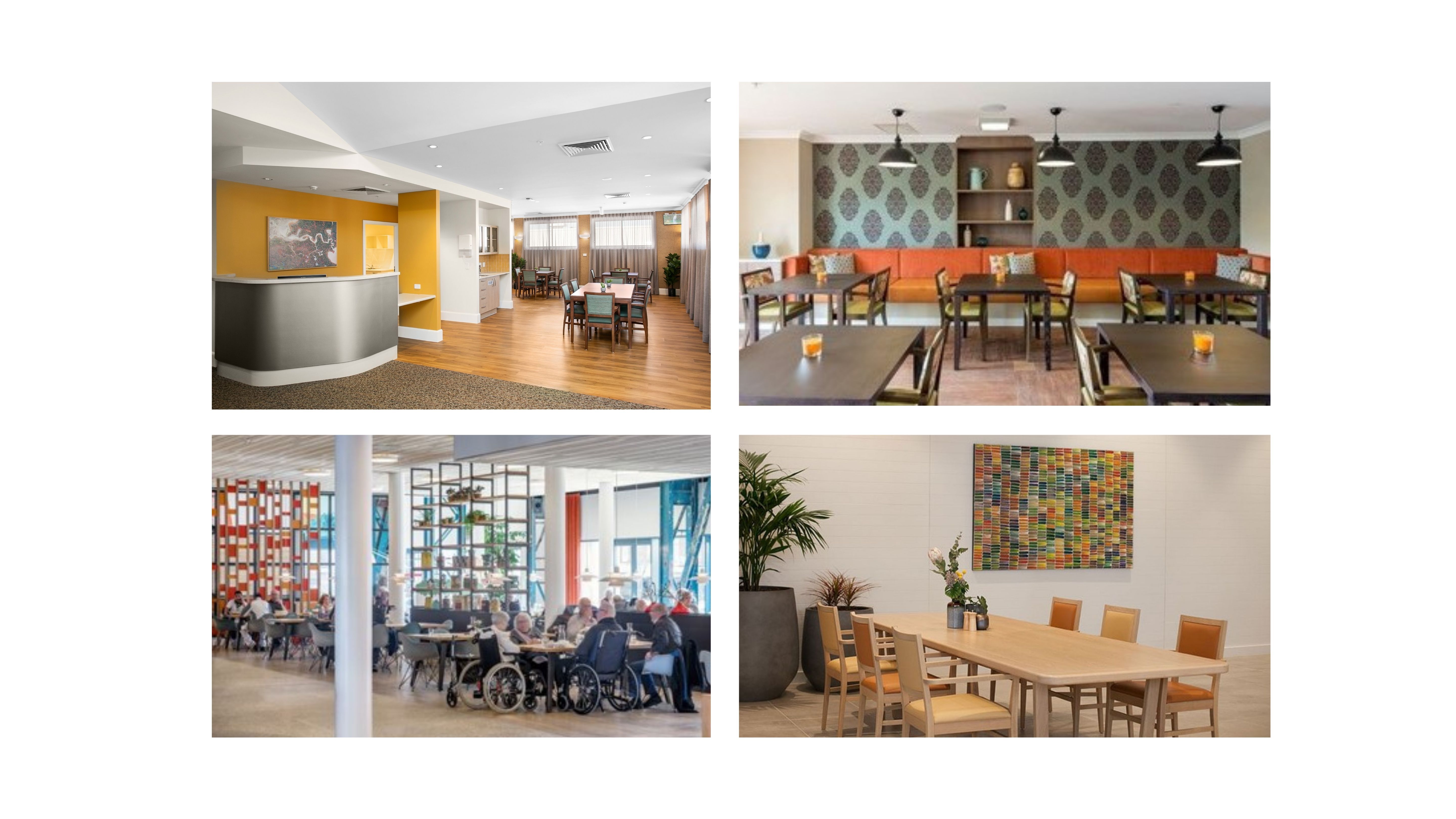 An important workshop session initiated by the Aged Care Industry Association (ACIA) was presented by Dr Zena O'Connor, one of the founders of the Colour Collective Sydney. The CPD seminar 'Colour Design for Aged Care and Dementia Care' focused on evidence-based colour strategies and the ways in which colour design can be effectively applied in aged care and dementia care facilities.
This CPD workshop was made accessible for a broad audience via the ACIA and focused on key colour design aims: (1) Address the variable vision capacity and visual challenges experienced by the population in general and in particular older people and people living with dementia. (2) Enhance environmental visual literacy and help improve orientation, wayfinding, and the safe operation of daily activities. (3) Ensure that colour design strategies are underpinned by the imperatives of inclusivity, diversity and user-centred involvement in decision-making and respect for all people using healthcare environments and especially older people and people living with dementia.
Time/date: 1:00pm to 3:00pm Tuesday 14 September 2021
Bookings:   Via Eventbrite https://www.eventbrite.com.au/e/colour-design-for-aged-care-and-dementia-care-tickets-165381475445
3 CPD (Continuing Professional Development) points for architects and designers.
The Colour Collective Sydney continues to work with our industry partners to spread evidence-based information about colour application across multiple sectors.