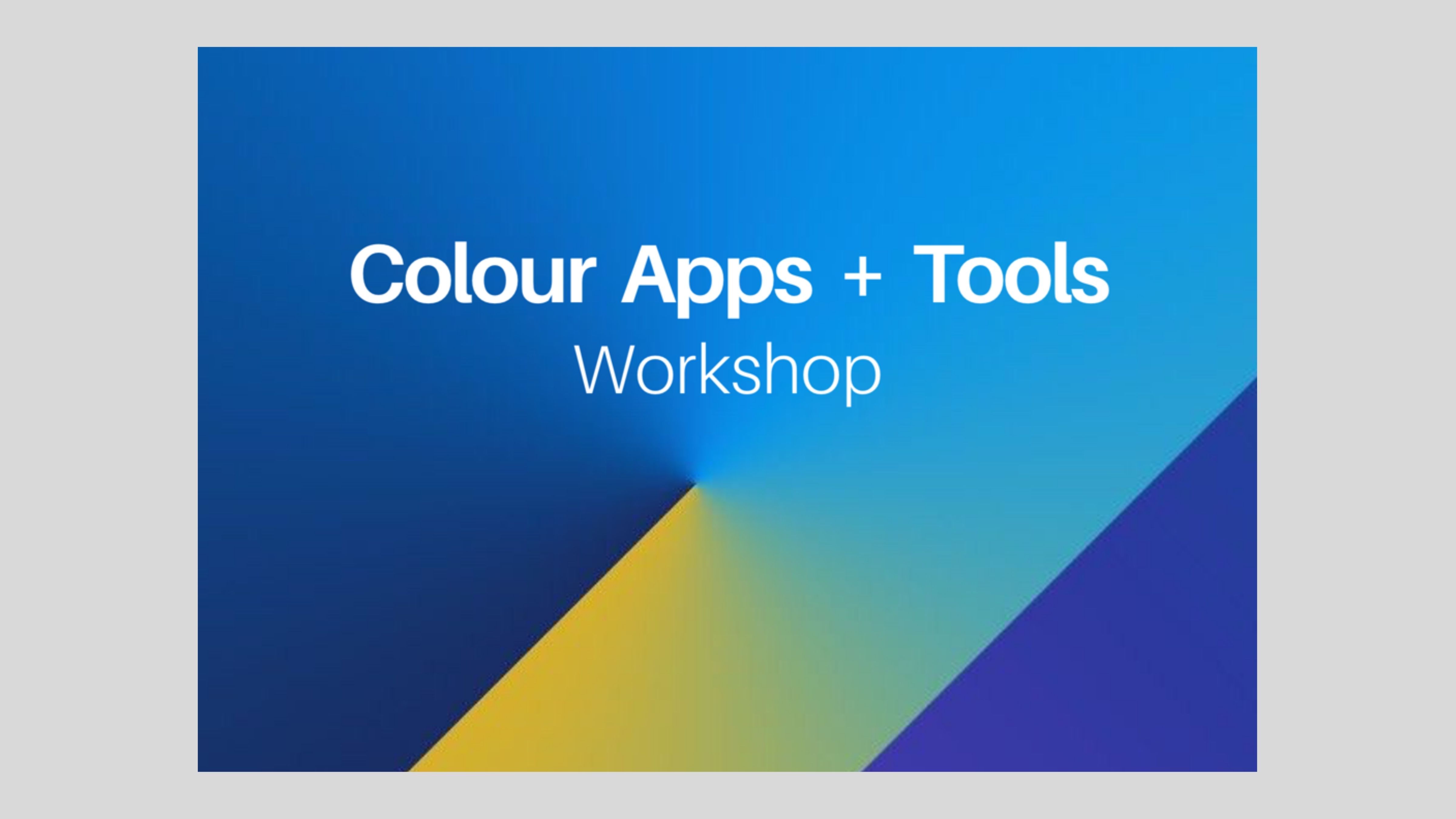 Some of the new digital colour apps and tools available online make colour design and creativity a breeze! 
This three-hour workshop gives participants a hands-on introduction to some of the best new colour apps and tools available free online and via the Apple store. Practical exercises are blended with up-to-date information and participants gain valuable insight into colour apps and tools, and the ways in which these can be used and applied across design and the built environment.   
A comprehensive and detailed workbook is included in this workshop. 
3 Formal CPD points for architects and designers. 
If you book more than one workshop, a 40% discount applies - simply book using the 'Colour Collective' tab and you'll pay $105 instead of the General Admission price of $175.
The content of this interactive workshop is linked to the Architects Accreditation Council of Australia (AACA) National Standard of Competency for Architects (2015 edition) and addresses the unit of competency of 'Design' and the specific elements of 'Pre-Design' and 'Conceptual Design'. Performance criteria: 2.6 Preparation and analysis of project development options in response to project brief. 3.1 Design response integrates the objectives of brief, user intent and built purpose. Learning objectives: 
1) Explore and evaluate digital colour apps and tools including Canva, Meyer Web colour gradient, colour picker tools, colour palette generators, and colour correlation tools;   
2) Download and apply selected digital colour apps and tools on smartphone, iPad/tablet and laptop; 
3) Understand and evaluate key colour identification and notation systems including Hex codes, RGB, HSV, HSL and CMYK, and the ways these can be correlated online;  
4) Build a resource of digital colour apps and tools for future reference. 
NOTE: This workshop requires participants to bring their own laptop and/or iPad or tablet.  
Questions? Email: zena@zenaoconnor.com.au