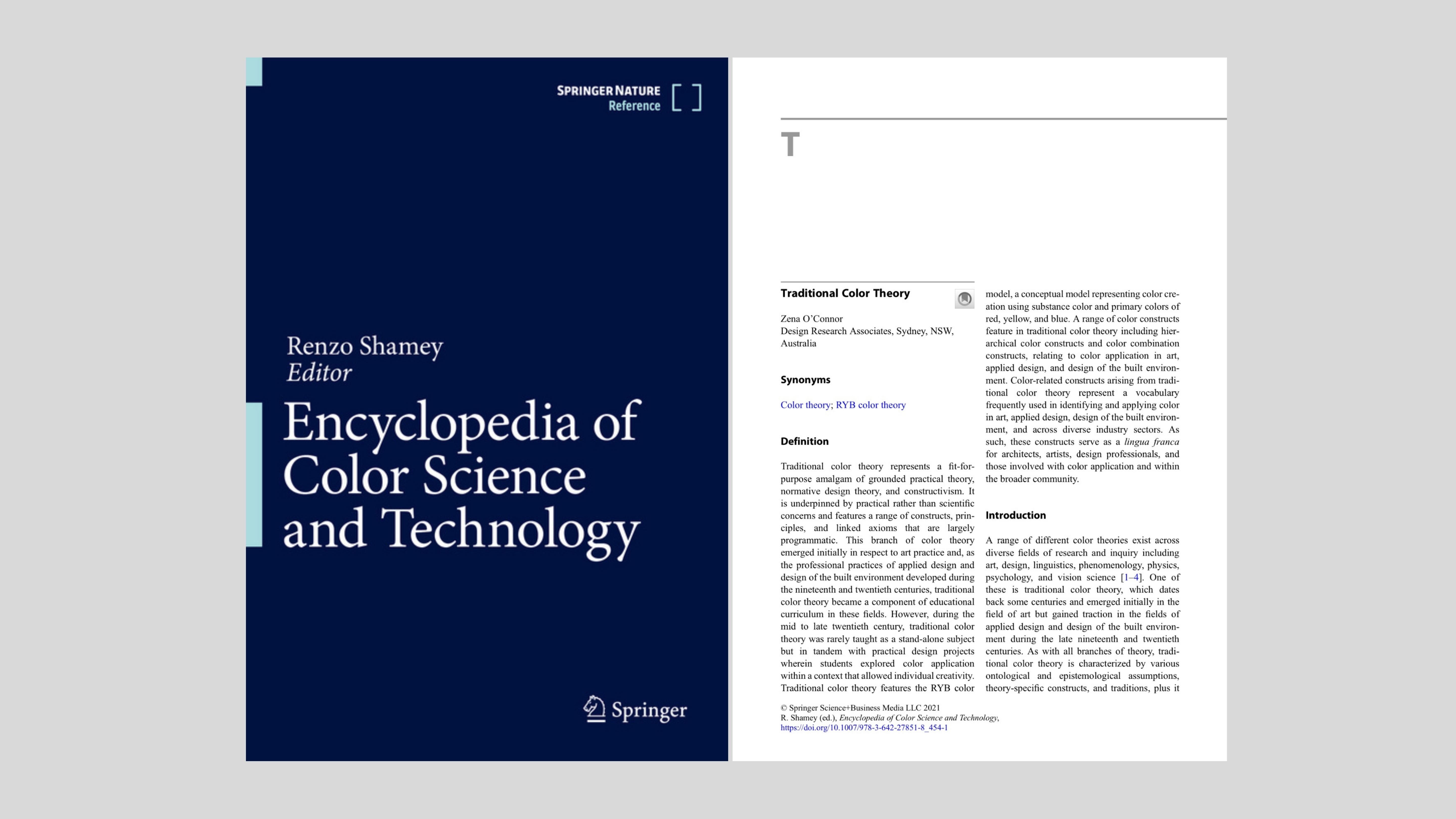 The updated 2021 edition of Encyclopedia of Color Science and Technology has been published! This is an excellent resource for those interested in colour across all its manifestations as well as colour theory and colour application. We are chuffed that one of our founders, Zena O'Connor, has six chapters published in the 2021 edition:  
Traditional color theory
RYB Color 
Color Harmony – Co-authored with Antal Nemcsics and Renata Pompas 
Color Psychology 
Color Field Painting 
Optical Art 
The 2021 edition is edited by Renzo Shamey and according to the publisher, Springer, the 'Encyclopedia is considered the most comprehensive, authoritative single source of information relating to colour science, technology and application. All chapters are written by experts in their field and are peer-reviewed to ensure a high standard of information.' The Encyclopedia can be accessed via this link.