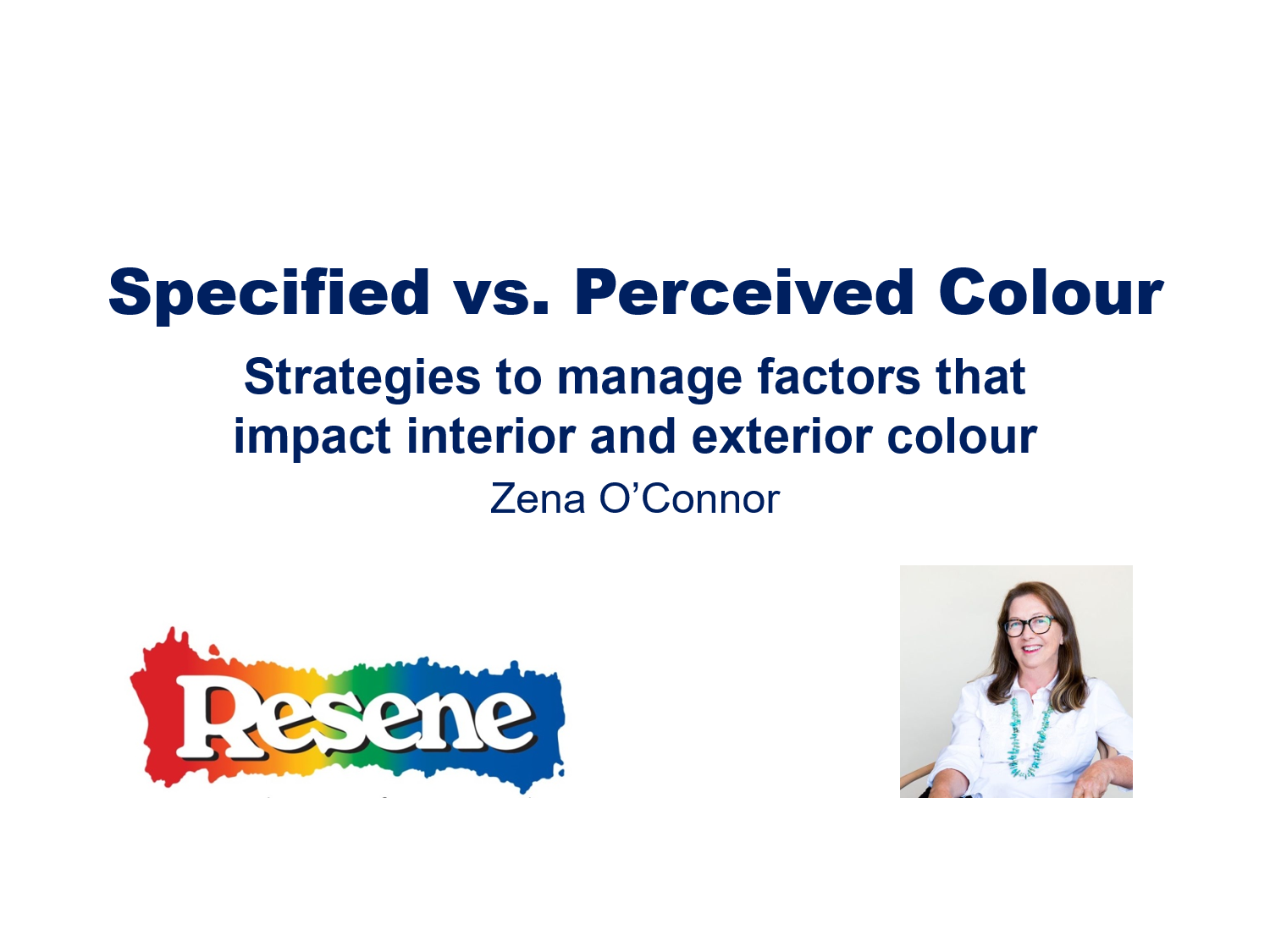 This CPD webinar provides evidence-based information for architects and designers, and focuses on managing the factors that impact specified colour in the built environment. Commissioned and hosted by Resene, New Zealand, and presented by Dr Zena O'Connor, you can view this webinar via this link. 
Colour scheme specification for both interior spaces and exterior building façades can sometimes be problematic. Not simply in terms of aesthetics or functionality, but due to the range of factors that can directly impact or influence perception of specified colour, creating a situation where perceived colour differs from specified colour. Aside from the complexity of both colour and human perception of colour, there are a number of factors that impact perception of colour in respect to interior spaces and exterior façades. 
These factors, which impact colour scheme development and need to be considered during the development process, include the influence of contextual colour, simultaneous contrast effect, as well as variations in ambient lighting. This discussion will refer to colour specification strategies that can be employed to manage and/or mitigate the factors that impact specified colour and, to a certain extent, also address client-related issues. These strategies will be examined with reference to case studies that focus on recent projects.