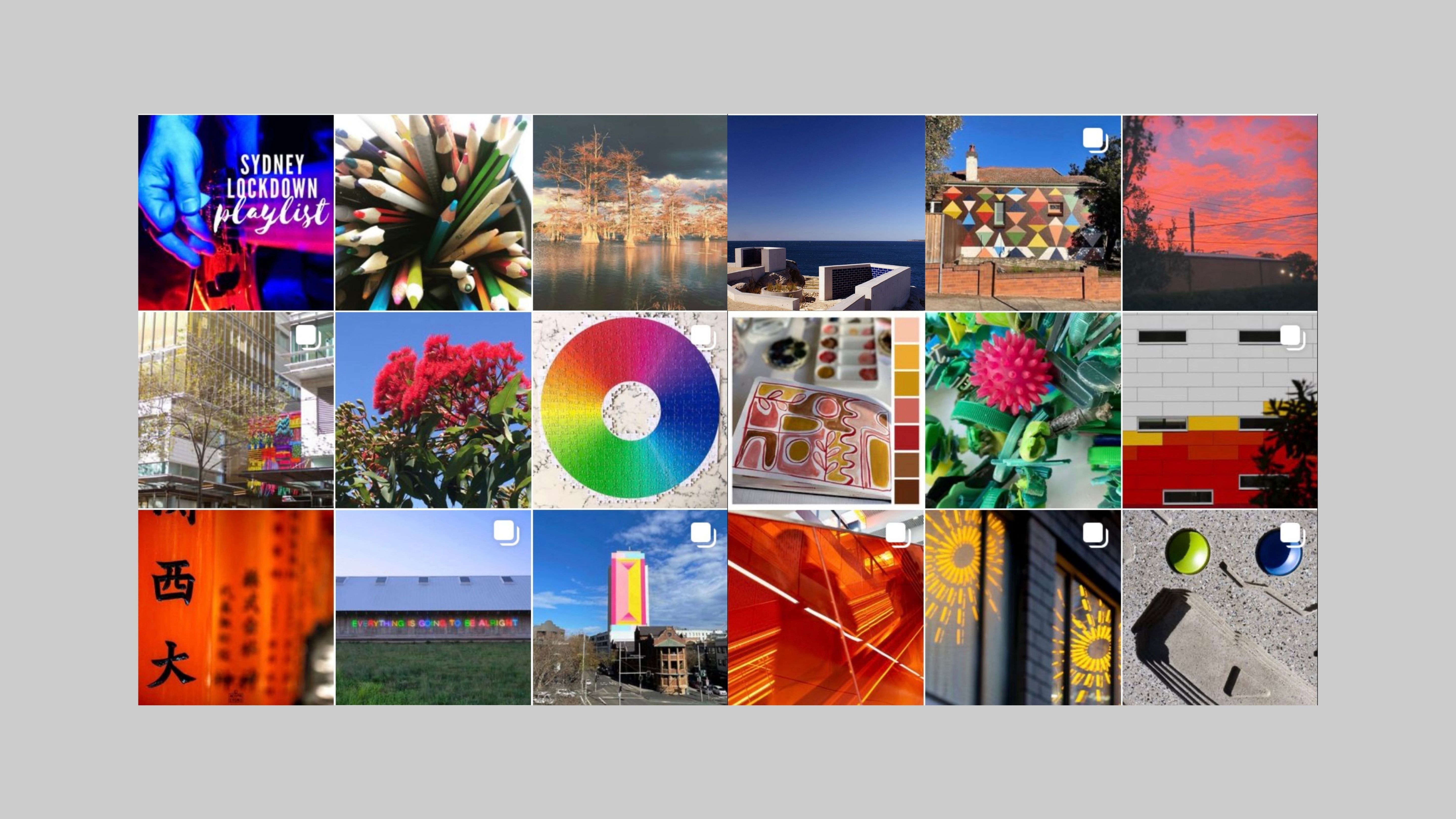 In an initiative aimed at bolstering community connection and positivity during the extended Sydney Covid-19 lockdown in July-August 2021, the Colour Collective Sydney hosted a social media-based project. The colour community in Sydney was encouraged to post images on Instagram using the hashtag #ColourMeHappySydney.
The response saw the sharing online of multiple colourful images and lots of cross-community comment and connectivity. We were happy to provide another opportunity to bolster our community during the difficult extended Covid lockdown.
The project has garnered an abundance of positive responses not just from individuals but also from the corporate sector with one organisation posting, "One of our favourite sites is @the.colour.collective. Not only are their posts bright and colourful but they are always interesting, providing fun, colour-based facts. We're jumping on board their latest mission by posting our version of a colourful, lovely quirky image with the hashtag #ColourMeHappySydney".