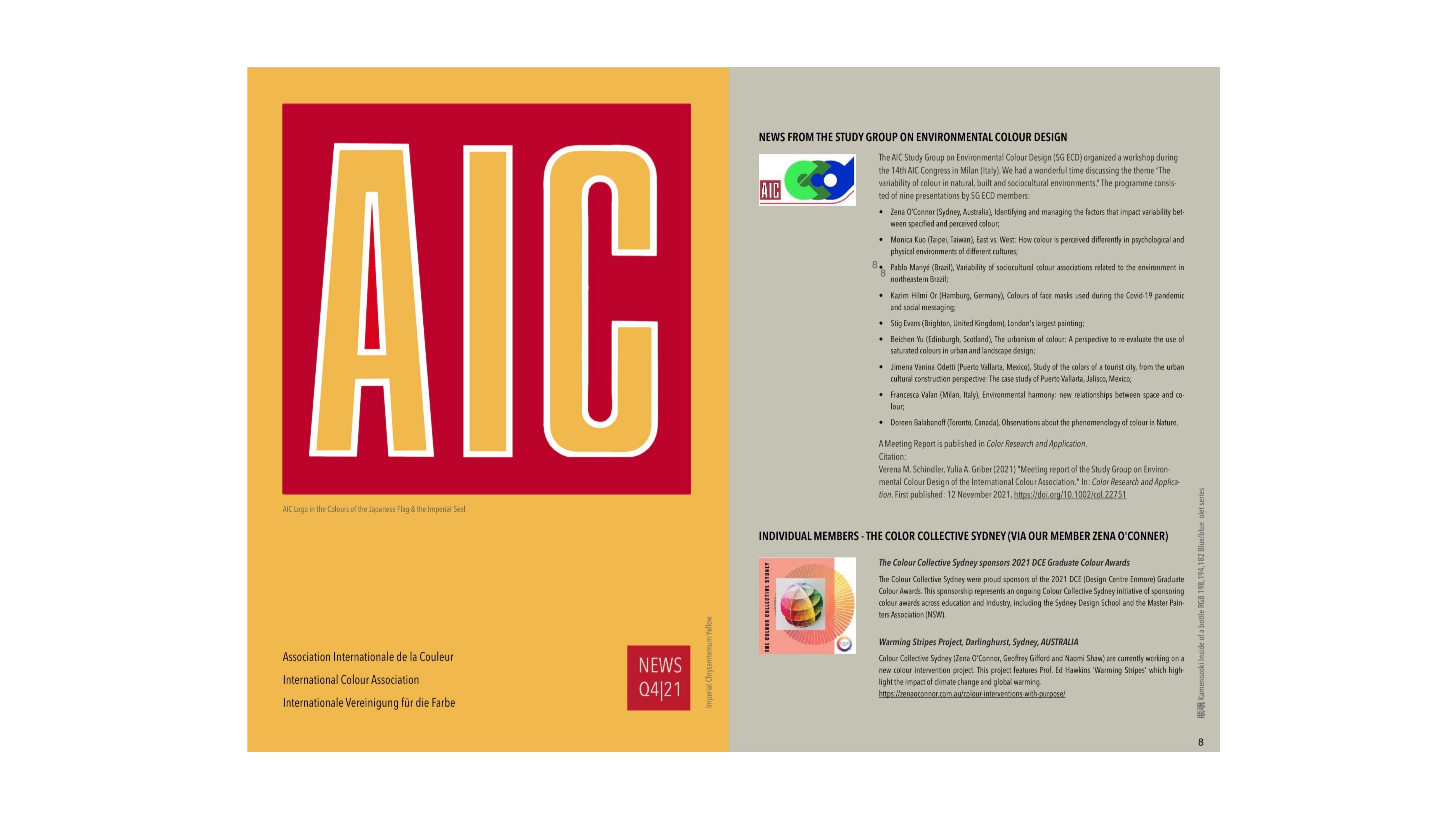 The December 2021 issue of the AIC Newsletter featured our sponsorship of the 2021 Enmore Design Centre Graduate Colour Awards. This sponsorship represents our ongoing commitment to providing meaningful awards to encourage the use of colour. The Colour Collective Sydney has also sponsored Colour Awards at the Sydney Design School and the Master Painters Association (NSW). Check out our previous website post for details about the 2021 Colour Award recipients. 
The newsletter also mention our proposed Warming Stripes Project, Sydney, The Colour Collective Sydney (Zena O'Connor, Geoffrey Gifford and Naomi Shaw) are currently working on a new colour intervention project that features Prof. Ed Hawkins 'Warming Stripes', who has granted is permission to use the Warming Stripes for NSW. The Warming Stripes, which use warm colours and cool colours to illustrate variations in global temperatures over time, effectively highlight the impact of climate change and global warming.
A quarterly publication of the International Colour Association, the AIC newsletter is distributed worldwide.