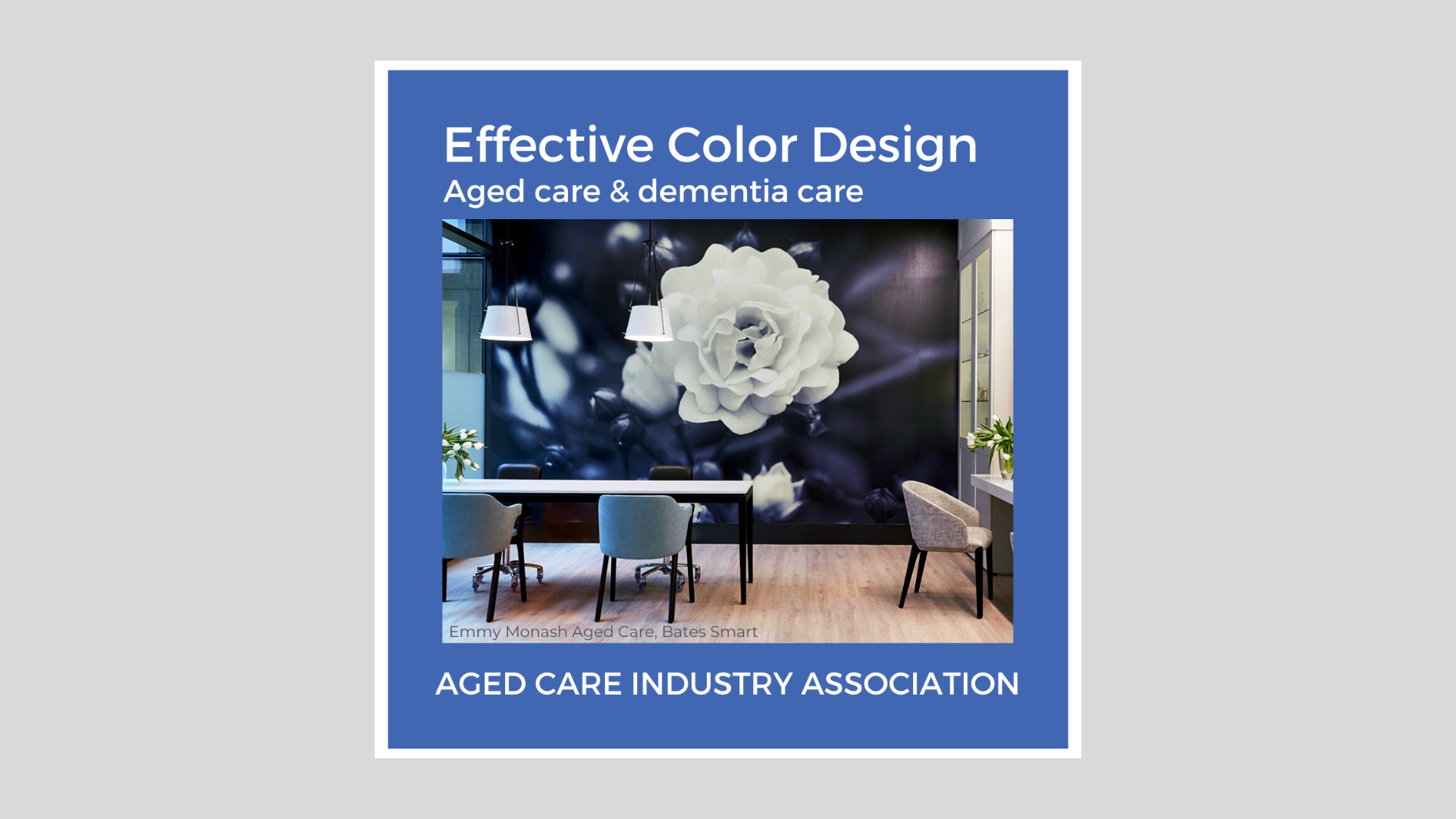 Next session - 17 August 2023. This online webinar for architects, designers, and colour specifiers was hosted by the Aged Care Industry Association and featured evidence-based information.
Effective colour design in healthcare, aged care and dementia care has moved beyond aesthetics. In these contexts, evidence-based colour design strategies help to achieve key aims: (1) Address the variable vision capacity and visual challenges experienced by the population in general and in particular older people and people living with dementia. (2) Enhance environmental visual literacy and help improve orientation, wayfinding, and the safe operation of daily activities. (3) Ensure that colour design strategies are underpinned by the imperatives of inclusivity, diversity and user centred involvement in decision-making and respect for all people using healthcare environments and especially older people and people
living with dementia.
This webinar was developed by Zena O'Connor PhD and presented on 23 February and will be presented again on Thursday 17 August 2023, 1.30 pm South Australia time.
© Zena O'Connor - https://zenaoconnor.com/
Color Design Resources - Our mission is to share evidence-based color design information and resources, and make a positive difference by supporting color activations, color-related events, workshops and color awards.