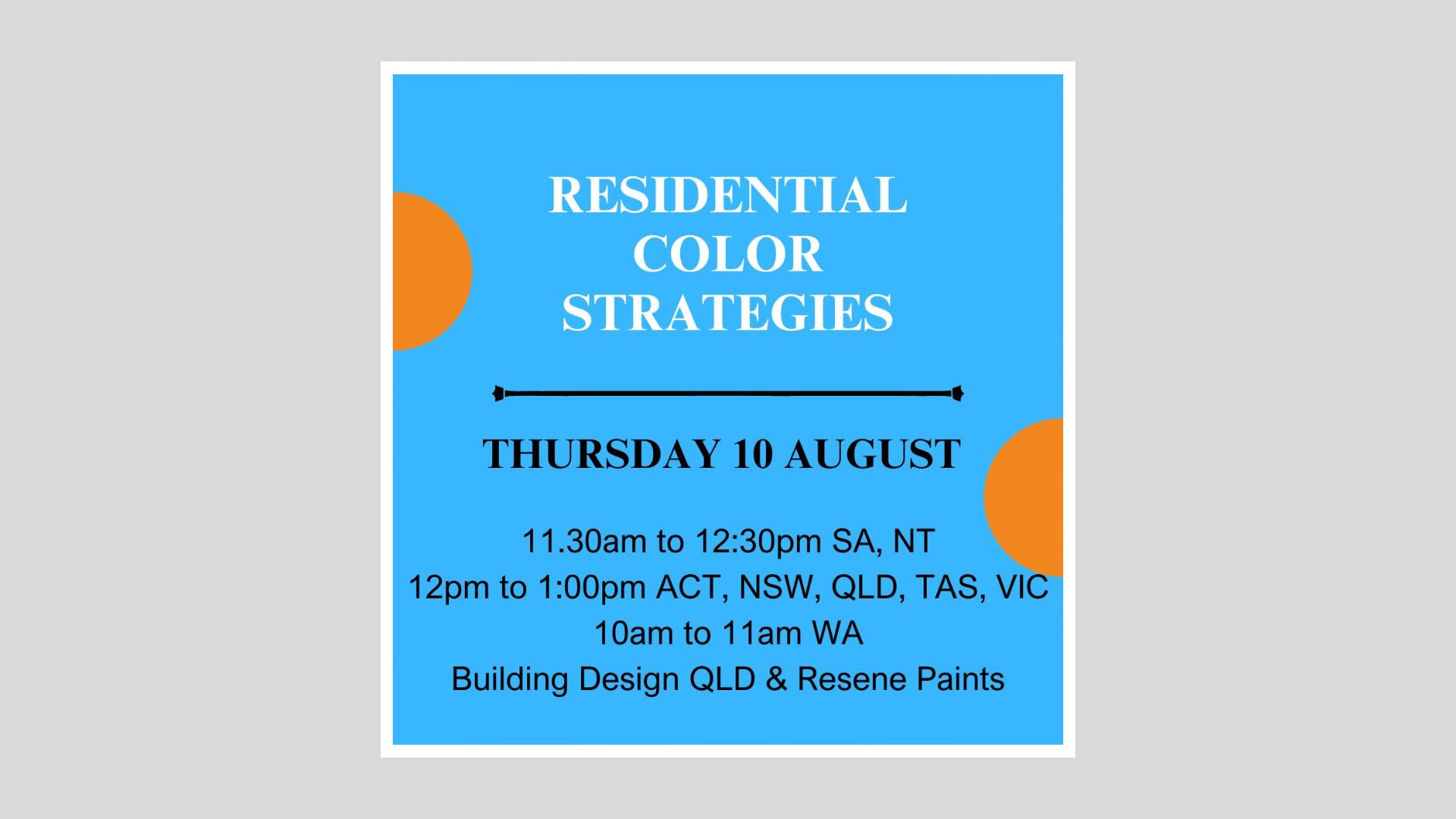 We're excited to partner with Resene Paints and Building Design Queensland for this online seminar -  Residential Color Strategies - presented by Dr Zena O'Connor. 
Presentation overview - While hue is often thought to contribute to mood and ambience plus a sense of calmness or vitality in interior design, this is not supported by evidence. Color saturation and tonal value tend to have a greater impact than hue.
This online seminar explores a range of contemporary residential colour strategies and provides multiple strategies that are evidence-based and aimed at achieving particular outcomes for clients. This approach to residential colour schemes removes the sometimes-problematic subjective approach to colour scheme development and instead offers an outcome-focused approach to residential colour strategies.
Learning Outcomes
Understand the impact of variations of hue and tonal value in residential interiors.

Recognize evidence-based colour schemes and how these can be used in residential contexts (Hushed Tonalities, Shadow Palettes, Polychromy, Biophilia).

Recognize variations in ambience and mood arising from different combinations of color tonal values (Chords and keys).

Understand the 'New Neutrals' colour strategy and the effective use of these in residential contexts.

Recognize evidence-based colour effects and how these can be applied in residential interiors (Restorff/Isolation effect and Simultaneous Contrast).
To register, follow this link
Or, check out the Building Design Queensland website: https://bdqld.com.au/