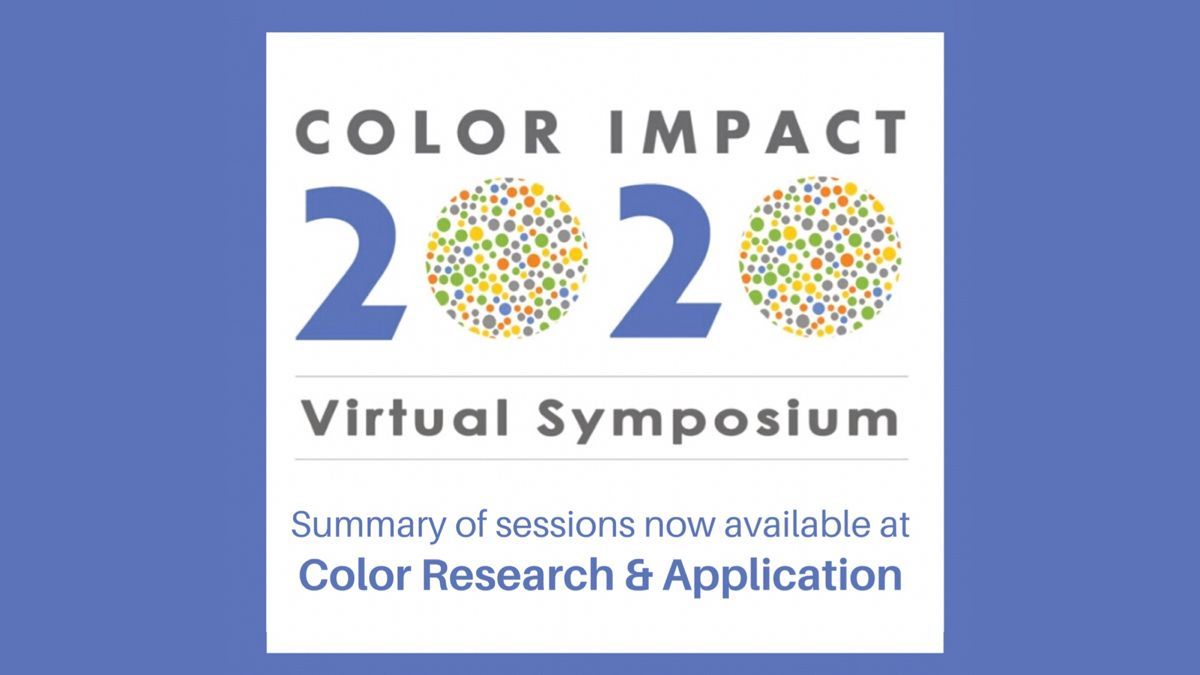 An excellent summary of Color Impact 2020 by Dr Kate Edwards is available in Color Research & Application, Vol. 45, Issue 5.  Dr Edwards' summary can be accessed via this link.
Hosted by the Inter-Society Color Council (ISCC), the Color Impact 2020 conference which was held on June 6, was scheduled to take place at Yale University but became a one-day webinar symposium due to the Covid pandemic.
One of the Colour Collective Sydney founders, Dr Zena O'Connor participated in the Symposium. Her paper, 'In defence of traditional colour theory: Exploring the impact and relevance of ontology and epistemology' was selected for oral presentation at the conference. However, due to Covid-19, this presentation then segued into a Point/Counter Point debate with Maggie Maggio.
Zena's paper was later published by the leading peer-reviewed journal, Color Research and Application. You can access the paper via this link.